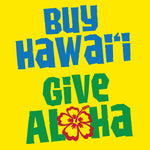 So much has been going on at Jade within the past few months and we've been busy making sure that we do our best to meet not only our customer's needs but also that of our beloved business.  Jade Food Products is a multigenerational family owned and operated company and we're always working to make sure that we can continue being apart of and supplying the Hawaii community with the best crackseed (that's made in Hawai'i - extra bonus!). 
To met the changing demands presented by Covid-19, we've not only taken extra precautions in cleaning and social distancing in house, but also have been working to be more proactive in e-commerce.  Our friends at Innovate Hawaii and HTDC have been so amazing and are offering tons of helpful tips on how we can improve and grow.  Our loyal customers have probably seen many changes on our website as we often tweak things and move them around to make sure that you guys have the best possible experience using our site and can feel the spirit of aloha through the screen. 
We want to bring attention to these amazing videos made by the Buy Hawai'i Give Aloha that highlights us and other local businesses.  The whole program is all about giving a spotlight to small local companies that need extra love and support during these unprecedented times.  When you buy local, you're supporting all the aunties/uncle/mom/pop shops that our community has grown to love for generations on generations.  Hawai'i wouldn't be the same without them and we've already said some heartbreaking goodbye's.  Here at Jade we want to do our part by amplifying the messages being said to help other local businesses just like us, so we encourage you to buy local in any way you can.  Even a share, like, comment or post goes a long way in Hawai'i!     
If you want to learn more about the Buy Hawai'i Give Aloha Program you can visit their website here: 
https://invest.hawaii.gov/buy-hawaii/about/
Buy Hawaii Give Aloha - Support Your Community from Hyperspective on Vimeo.